Vos: Hank's Mall | Opinion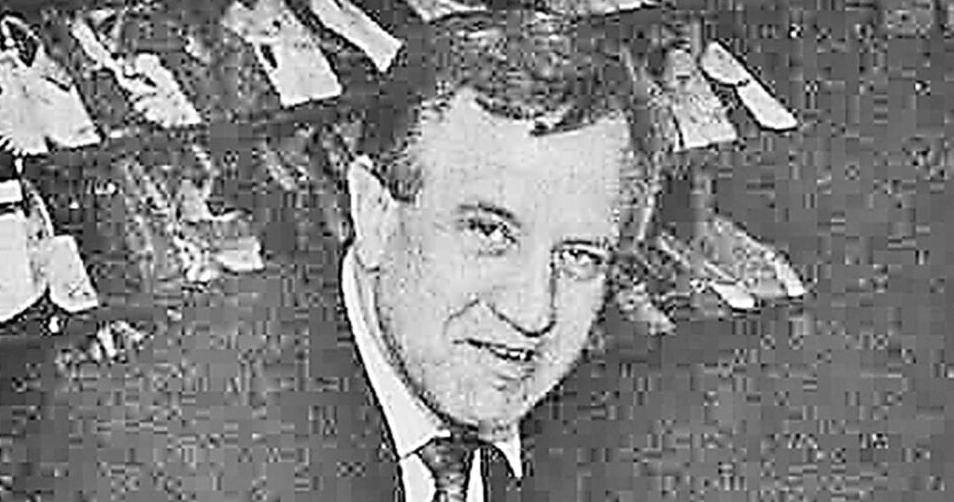 Henry "Hank" Bousema was born on January 9, 1939 in Sanborn. His parents were Arend and Hattie (Holtrop) Bousema. He lived in the Sanborn/Sheldon area and graduated from Sheldon High School in 1957.
He wanted to be a certified public accountant, so he attended ABT, a trade school in Sioux City. While in college, he worked part-time at Kinney Shoe Corporation in Sioux City.
Kinney Shoe Stores offered him a full-time position in Topeka, KS. Since he decided he loved the shoe business and fitting shoes to customers, he took the job and changed his career from CPA to running a shoe store. He was later transferred to Kinney Shoe Stores in Sioux Falls, SD; Monks; Grand Island, NE; and Mason City.
Hank married Kathleen "Kay" Hoffman in Sanborn on March 1, 1961. They raised three sons, Mark, Joel, and Nathan.
Carl Stapenhorst of Carl's Footwear, and formerly of Starrett's before his Sheldon fire, offered him a job when Hank was selling shoes in Mason City with the option of buying the business when Carl retired. Hank accepted the job, and he and Kay moved to Sheldon in 1962. Hank worked for Stapenhorst for several years. When Carl retired in 1976, Hank bought Carl's Footwear, fulfilling his dream of being his own boss.
In 1977, Hank purchased the Gray Shop, a women's ready-to-wear store, located just west of Shorty Washer's Carl's Footwear and changed the name to Mr. B's.
Around this time, Mel VerSteeg of the White House menswear store, Al Kats of Kats Hallmark, and Hank of Mr. B's agreed to create openings in the walls between the three stores to create a mini mall commercial, which proved popular. with their customers.
Hank opened Lady B's in a different location in 1982, then moved Lady B's to the former White House clothing store next door which he purchased. So now Lady B's, Carl's Footwear and Mr. B's were in adjacent buildings and customers could shop at Kats Hallmark, Lady B's, Mr. B's and Carl's Footwear without going outside.
In 1985, Hank opened The Carriage Shoppe, which offered clothing for juniors. In 1987, he opened Foot Prints, another shoe store. A children's clothing department was opened at the back of Lady B's. His wife, Kay, and Eleanor Rowenhorst did all the shopping for baby clothes through tweens for the girls and baby clothes up to size 20 for the boys.
Hank became involved in establishing other shoe stores in the area. He purchased a shoe store in LeMars in 1979 and later sold it to Brown Shoe Fit Co. He opened another shoe store in Luverne, MN which he later sold.
Hank traveled to Minneapolis to hit the markets about six times a year to select clothes for women and children. He traveled to Chicago three times a year and twice a year to Minneapolis for shoe markets. Kay Bousema and Eleanor Rowenhorst traveled to Sioux Falls for a mini market once a year.
Hank served as general manager of each store, but each store had its own manager: the children, Eleanor Rowenhorst; Mr. B's, Laura Vande Brake; The Carriage Shoppe, Laurie Jungers; and Foot Prints, Nancy Martens.
According to what Hank said, "Sheldon has always been a trading center for the four northwest counties, and I think it's a good town. We are service oriented because we feel people buy from a store that provides personalized service and they like sales associates who call customers by name. »
Hank credited Kay with some of his success because she had to put up with his busy schedule and long hours. Hank was very progressive, friendly and sympathetic. He called everyone by name when they came to the stores and wherever he met them outside the store. He expected his employees to call their customers by name as well.
When Hank bought the shoe store he employed three people, but he had up to 24 employees when he had all of his businesses. Mildred Lass and Calvin Klarenbeek, who worked for Carl Stapenhorst, continued to work for Hank after buying the shoe store.
Hank and Kay were members of the First Christian Reformed Church, where he served as a deacon and elder. He served on the board of trustees of Sheldon Christian School and the Northwest Iowa Health Center and served as president of the Sheldon Community Development Corporation.
For Hank's relaxation and enjoyment, he played racquetball in the winter and golf in the summer.
With failing health issues, Hank died on Friday July 7, 1995 at age 56 at the Northwestern Iowa Health Center and was buried at East Lawn Cemetery in Sheldon.
In October 1995, Hank's son Joel took over Carl's Footwear and Amy Van Marel bought Mr. B's and Lady B's. Kay, Hank's wife, continued to sell children's clothes for a while in the back of Carl's shoe store, but she decided to stop selling the clothes. Kay now resides in Orange City.
Hank Bousema has seen many changes in dress styles with different hem lines and heeled shoes, sandals, casual and athletic styles. Over the years, people have become more comfort conscious and are turning more to low heels for dressy and casual wear, in her opinion. However, many people have had foot problems from wearing 2½ to 3 inch heels and pointy toe shoes. Today people do more walking, especially those who walk their dogs and with the availability of recreational trails across Sheldon, in the warmer months.
---
Millie Vos is Secretary/Treasurer of the Sheldon Historical Society, Director of the Museum and a member of the Board of Trustees of the Sheldon Prairie Museum. This is part of a series of historical articles on Sheldon. Members of the Sheldon Historical Society receive an annual newsletter containing articles like this. To join the company, call them at 712-324-3235.