The city of Murrieta promotes retail growth, especially in experiential sectors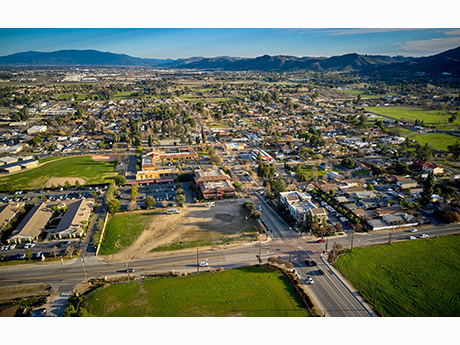 The town of Murrieta is a growing town – and for this area, the development process means broadening and deepening retail offerings, many of which fall into the realm of experiential retail. The city is looking to make a name for itself by expanding its offerings for its residents and attracting visitors interested in family entertainment, dining experiences and relaxing resorts.
Located in southwestern Riverside County, between Los Angeles and San Diego, Murrieta has a population of over 118,000. The city is just north of San Diego County and sits at the confluence of two major freeways (Interstates 15 and 215), with approximately 275,000 people passing through Murrieta each day.
Murrieta has "a highly skilled workforce and high income residents. With our own local police and fire departments, Murrieta is one of the safest cities in the country," said Scott Agajanian, director of economic development for the city.
The fast-growing region is also inexpensive, especially compared to neighboring areas, Agajanian continues. "You can afford to come here and build while being in the middle of the Southern California market."
Tenant mix and expansion
With 60% of its workforce employed in healthcare (there are four hospitals in or near the city) and a healthy mix of other professional jobs, Murrieta wants to further broaden its appeal to meet the needs residents. "Murrieta is a relatively new town that started out as a dormitory community and suburban center. We now have a population of 118,000, with a day population of almost 110,000 – meaning the town is not a ghost town during the day when people go to work.
Based on the strength of the job base, Murrieta has a wide variety of large, big-box retailers. From a soon-to-open Costco and Sam's Club to Lowe's and Home Depot (with a second Home Depot east of town), city dwellers have access to a wealth of shopping options. Kohl's, Target, Walmart and Riverside County's first Amazon Fresh are also represented.
Said Agajanian, "There are a few more components that we are still looking to fill. What we're trying to do is develop that community to the point where people don't have to drive to find their entertainment or to find their dining or shopping experiences. While I think we've done a good job of attracting some wonderful big-box retailers (with Floor & Decor opening last year and Amazon Fresh opening this year), we're still looking to make sure that we are providing our residents with opportunities to shop.
Family fun, food and the future of leisure
With market access to San Diego, Orange County and Los Angeles and a reputation for safety, Murrieta has naturally become a haven for anyone looking to have or raise children. The focus on family has allowed many experiential retail businesses to thrive – Murrieta has South Riverside County's only luxury movie theater and over ten family entertainment centers (such as Mulligan Family Fun Center and Uptown Jungle Fun Park ).
The average age of Murrieta residents is 36, so an ongoing trend that Agajanian sees is the growth of breweries and restaurants catering to developed tastes. San Diego-based Belching Beaver Brewery plans to convert a downtown business into an indoor/outdoor restaurant/brewery/music space. This will complement popular options such as the DownTown Public House and the Wine Ranch restaurant, as well as planned dining and entertainment facilities on the east side of town.
Still, the town of Murrieta is actively recruiting restaurants. "If there's a number one need we see here, it's food," says Agajanian. "We have great restaurants in town, but we probably have half the restaurants in town to the south, Temecula, although we have a larger population."
Murrieta wants more (and more types) of dining opportunities in town. Currently, the city has mostly boutique-type restaurants, but Agajanian also sees franchise and chain restaurant opportunities.
Murrieta's status as a recreational destination will hopefully be enhanced by the creation of a resort showcasing the area's natural mineral hot springs. The development group (which also operates hot springs in Pagosa Springs, Colorado) plans to build spas, integrate recreation facilities, offer yoga, and all around making the area a destination experience.
The resort will only add to Murrieta's long list of tourist attractions, including the nearby wine region, the Santa Rosa Plateau Ecological Reserve, and a plethora of golfing options in and around town.
— By Sarah Daniels. This article is published as part of Shopping Center Business' Retail Insight series. Click here to subscribe to the Retail Insight newsletter, a four-part newsletter series, followed by video interviews delivered to your inbox in May/June.