Temporary closure of Lotte department store in Busan due to dispute with city government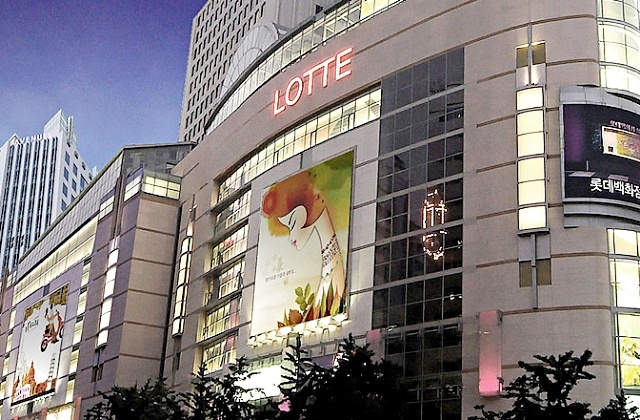 Lotte department store branch in Gwangbok, Busan was temporarily closed due to a dispute with the city government. It was revealed that the retail chain's license expired on Tuesday, May 31, and the Busan Metropolitan Government refused to extend it.
According to Yonhap News Agency, the local government only issued a temporary license to the Gwangbok location of Lotte Department Store, and when it was time to renew the permit, it did not approve the license. extension. Based on the reports, the reason was Lotte's reluctance to construct a historic commercial and residential building which was named the Lotte Tower.
The city government also said that Lotte Shopping had not shown a firm will to go ahead with the project. Thus, it had not issued another license when it expired this week. It was in 2009 when the local government of Busan granted a temporary license to Lotte department store, and it was issued as part of its project to build a 107-storey Lotte tower.
However, the company continued to postpone the construction, and the Busan Metropolitan Government noticed that Lotte did not seem very keen on the project. The Lotte Tower was announced in 2000, and the retail giant has made very little progress since then. In 2019, the company also changed the design, and from a building of 107 floors and 428 meters high, it was reduced to only a building of 56 floors and 300 meters.
In any case, Lotte's Gwangbok branch in Busan, including its aquarium and entertainment facilities, will be closed from Wednesday, June 1, due to non-issuance of a license. This can affect more than 3,000 employees who work in the department store which has more than 800 stores. It is not known when the operation will resume because the company has not yet reached an agreement with city officials.
Haps Korea reported that if the department store were to go out of business for an extended period, workers could potentially lose their jobs. Meanwhile, Lotte Corporation purchased the land where the Gwangbok Department Store was built in 1995, and construction of the buildings began in 1998. The place was once occupied by the old town hall of Jung-gu.