Santa Fe outlets not ready to close | Business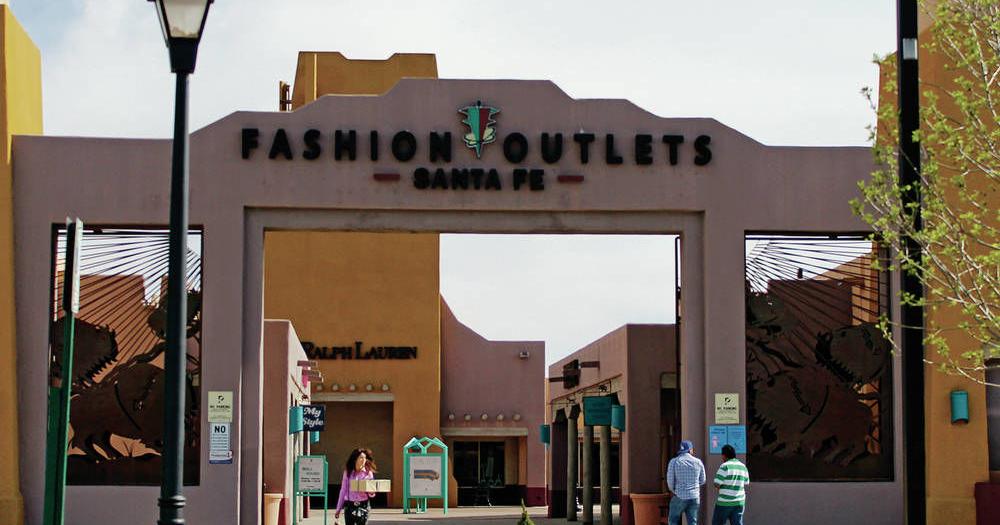 The Fashion Outlets of Santa Fe stand like a fortress on a rise in southern Santa Fe, its encompassing walls a shield against the relentless wind.
Inside the imposing entrance is an oasis of calm. A recent Tuesday was not a busy shopping day. The long plaza surrounded by 34 storefronts was devoid of shoppers except for one or two who periodically passed through it like sentries on tour.
"It's just very quiet," said Susan Knight of Reno, Nevada, the only visible buyer for now Tuesday. She had stopped at the mall to kill time before a date.
"We saw the sign on the freeway," she said, "and expected a little more action."
The mall, which has been present just off Interstate 25 at Cerrillos Road since 1994, is in foreclosure. Sixteen spaces are occupied, but darkened storefronts once occupied by anchor tenants set the mood.
Curiously, inside the remaining stores, the outlook is bright.
"Honestly, we came very close to achieving our goal [last year], and it was like that," said Aaron Buechley, assistant store manager at Merrell, an outdoor shoe store, holding his thumb and index finger close enough to show a burst of daylight. "As soon as we have business here, everything will be fine."
The property, approximately 16.5 acres in total, including more than 122,000 square feet of retail space, will be auctioned at 11 a.m. May 8 at the Santa Fe State District Courthouse. , said attorney Julia B. Rose. First District Judge David K. Thomson appointed Rose to oversee the sale. It was originally scheduled for April 9 but postponed by Wells Fargo bank.
Rose said adjournments are typical, but she didn't say why it happened in this case. Albuquerque attorney Spencer L. Edelman of Modrall Sperling, the law firm representing Wells Fargo, said Thursday he could not comment on the case without his client's permission. The mall manager on site also declined to comment.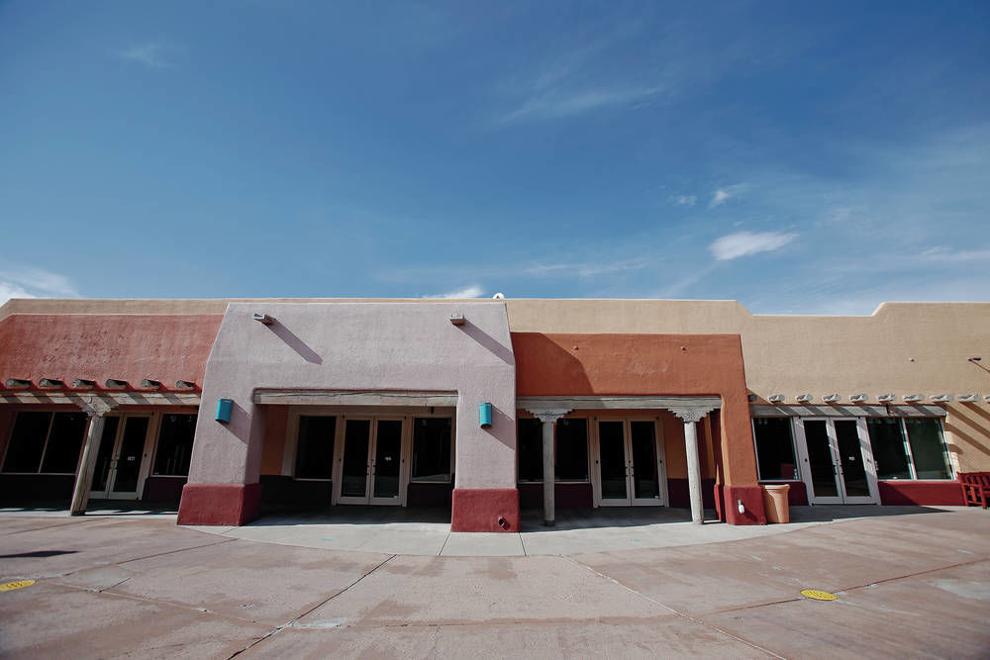 Wells Fargo seized former owner Fashion Outlets of Santa Fe LLC, a Delaware-based company, in January; Thomson in February approved the action and ordered the sale. The bank launched the action in September, seeking to recoup money it loaned Fashion Outlets to buy the property from CIBC Inc., another Delaware company, in October 2012.
Fashion Outlets, which borrowed $11 million, owed the bank $10.3 million in January, according to the foreclosure order, including $10.2 million in principal and $267,490 in interest. An Albuquerque real estate company, Colliers International, is the receiver, or property manager, while the foreclosure case unfolds.
Santa Fe County assessed the property's value this year at $12.25 million for tax purposes, including $9.4 million in structures.
Store managers who spoke about the mall said they thought the property was poorly managed. It would have benefited from more marketing, social media and event promotion that increased consumer traffic, they said. Even at Christmas, one said, the place looked gloomy.
Still, some of the brands that remain, like Merrell cookware and Le Creuset, have a loyal following, their executives said. With a little effort, they added, the mall could be a commercial success.
"We have a cult," Buechley said. "If you want a pair of Merrells, you'll come here."
At Le Creuset, known for its pastel-colored iron pans and stainless steel pans, employee Zach VanCuren said the store hit its sales targets last year and is on track to achieve them this year.
"Sales are good," he said. "The brand speaks for itself. People who come here come especially for us.
The mall has its own rhythm, and the midweek dead zone comes alive on weekends, said Marlene Carillo-Ambrose, manager of Tools & More!, a catch-all store for everything from hammers and wrenches. to bug zappers and pet backpacks. The store was empty at noon on Tuesday, the babbling of a dozen different commercials from small flat-screen TVs filling the store like ambient noise. Tools and more! specializes in merchandise that is "as seen on TV," Carillo-Ambrose said.
"Monday, they either wait at the door" when the store opens at 10 am, "or there is no one there until 2 am".
Most shoppers at the mall are Santa Fe tourists or interstate travelers just passing through, she said, echoing other store managers. November and December, the holiday season, are always busy, as well as February and March, thanks to income tax refunds, Carillo-Ambrose said. With a new owner and good management, she says, the mall could be revived. Tools and more! recently renewed her lease for another year, she said. Other managers have said the same thing.
The nearby new Santa Fe Presbyterian Medical Center (its building office occupies commercial space) and new residential construction point to a bright future, Carillo-Ambrose said.
"It's prime commercial property here," she said.
Originally known as Santa Fe Factory Stores, the mall opened in 1993 at a construction cost of $8 million. It changed hands several times, then bought by Gulfstream Group of Albuquerque, then for 9.3 million dollars in 2007 by Talisman Cos. LLC, a Florida corporation. In 2011, according to a report by The New Mexican, the mall was almost full. Today, only a handful of well-known brand tenants remain, including Levi's, Polo Ralph Lauren, Brooks Brothers and Eddie Bauer.
The loss of several major tenants over the past year has really hurt mall traffic, Carillo-Ambrose said. Under Armour, Wilsons Leather, Kitchen Collection and Bags For Less all pulled out, following Nike and Tommy Hilfiger the previous year. Tour buses and trips from Albuquerque's senior living centers have also dropped, she said.
"Customers come in and there are 10 stores gone, everyone thinks this place is closing," she said. "It was never a booming place – it never was – but somehow it survived."