Palmetto Moon Set to Open New Location at Blakeney Shopping Center | Sudclthebdomadary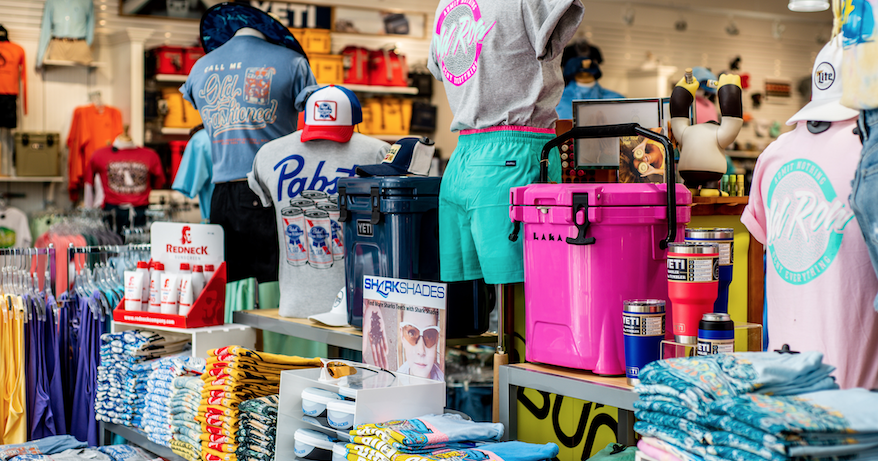 CHARLESTON, SC – Palmetto Moon, a Southern lifestyle retailer, will open its new store June 18 at the Blakeney Mall.
Palmetto Moon serves as a one-stop shop for women's and men's fashion, children's apparel and gifts, homewares, footwear, accessories, college gear and glasses for the Southerner at heart. The brand is known for its "customer first" service and showcase of hand-picked brands. Unlike mass merchandisers, Palmetto Moon's philosophy is to market unique gifts that will delight local customers of all ages.
With the addition of the new Blakeney location, Palmetto Moon now has 34 stores in the South East. Palmetto Moon CEO John Thomas said he was especially excited to celebrate the site's opening in his hometown of Charlotte.
"As Palmetto Moon continues to grow and expand its presence in new Southeast cities, we are committed to preserving the brand's authentic reflection of the Southern lifestyle with our selection of locally inspired products, in an elevated shopping experience that resonates with all generations," says Thomas.
With an open floor plan spanning over 6,000 square feet, customers can easily shop dedicated departments – women's, men's, kids', home and gifts, shoes and college as well as displays for trending brands and emerging products.
The new Charlotte store will feature popular brands such as YETI, Simply Southern, Hey Dude, Southern Marsh, Chubbies and Local Boy Outfitters, as well as local and emerging brands, exclusive products and gifts designed specifically for Charlotte shoppers. The custom college gear will feature schools like the University of South Carolina, Clemson University, UNC-Chapel Hill, UNC Charlotte and NC State University.
"Charlotte's vibrant culture, top attractions and proximity to nearby college towns appeal to people of all ages, making this destination a perfect choice for Palmetto Moon's multi-generational shopping experience," said Amber Dube, brand manager Palmetto Moon.
Want to go shopping?
The store, located at 9876 Rea Road Suite D, will hold a grand opening celebration on June 18 from 10 a.m. to 2 p.m. and 3 p.m. to 5 p.m.
The first 200 buyers will receive a custom 12oz YETI Rambler. Colster with qualifying purchase of $40. Other activities include hourly prizes, live music, and custom DJ and cookies by Cakelin's Cakes and Cookies.
Palmetto Moon will delight its Sunday shoppers on Father's Day, June 19, with door prizes. The first 200 Sunday shoppers will also receive a custom 12oz YETI Rambler. Colster with a qualifying purchase of $40.
Visit for https://fb.me/e/2xiJ9THui for more details on the event.