North West Business Notes: Kimpton; Big store; CEO Sleepout; Cullimore Dutton; Rhythm rehabilitation; NO electricity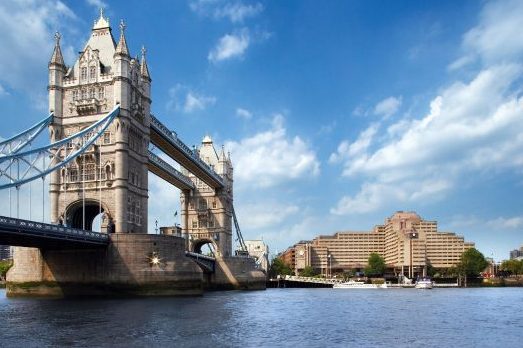 Liverpool City area heating, ventilation and air conditioning specialist Kimpton have been appointed to reduce the carbon impact and improve the efficiency of the heating and water systems at Liverpool's iconic Tower Hotel 801 rooms in London.
After a nationwide expansion and after almost 60 years in business, experts in this type of project, Kimpton will supply a new boiler room and a sophisticated 60 m duct system, running from the basement technical room through the hotel to 'at the roof.
The five new industrial condensing boilers will provide a total heating output of over 3.8 mW, through an 8-inch gas line, 100 times more than the average household supply.
Basically, this upgrade will be managed by the project over a period of 16 weeks to ensure the hotel has no downtime in terms of heating or water supply, and be ready for the September heating season. Once installed, the new system provides enormous additional flexibility as requirements change over time and season.
Matt Breakwell of Kimpton said: "We enjoy working on hotel and accommodation projects such as the Tower Hotel in London. We are used to demanding deadlines, challenging space requirements and ensuring that the resulting systems are carbon friendly, innovative and cost effective. We have implemented many similar projects at prestigious sites across the UK and are pleased to be working with Davies Partnership again on this project.
Kevin Fields, Commercial Director at Davies Partnership, said: "With their expertise in innovative heating and ventilation systems, Kimpton was the obvious choice for this project. They are highly qualified and have the technical knowledge necessary to carry out this type of complex project in a short time. »
::
Manchester's new experiential social space launched to the public this week, giving locals a new place to eat, drink, shop and socialise, and small businesses a space to showcase their wares.
Department Store, an immersive workshop at the Department Bonded Warehouse in Enterprise City, will be accessible to the general public as well as local workers. It reflects Enterprise City's philosophy of supporting emerging businesses by giving them access to an ephemeral showcase, accessible to a diverse population, without the ongoing burden of their own operational overhead. Attendance at the area consists of members within the department's bonded warehouse itself, workers, and commuters.
Retailers can choose a low-engagement residency that offers a solution for reaching a wide and varied audience. There is also room for events, exhibitors and pop-ups in the venue's creative programming. Brands that will be part of the Department Store opening business community include accessories retailer Beaches & Cream, cycling clothing retailer Rapha and artist Lorna Bent.
Anthony Powell, Managing Director of Department, said: "Department is creating a collection of iconic destinations that combine workspace, wellness and social experiences. The new department store does just that. It offers the public and members of the Department a new space for culinary and creative ideas. The setting was deliberately designed as a fluid place to drink, dine, relax and socialize, while providing independent retailers with the platform to promote their brands.
"In recent months, we have focused on expanding our food and beverage offering with the launch of The Stables, a canteen-style casual restaurant, and now Department Store. They are both managed by our catering team who have a passion for hospitality, creative concepts and delivering an elevated experience.
::
Manchester business leaders are invited to spend a night under the stars as part of a national charity initiative. CEO Sleepout events raise vital funds to fight homelessness by asking business leaders, owners and executives to ditch their beds for a night and sleep outside.
Managing Director Bianca Robinson said: "This will be our sixth event in Manchester, and it has always been well supported by the local business community – raising over £300,000 to date. Anyone who has walked through Piccadilly has seen the large number of people surviving on the streets. There are more than 6,700 households we know of (including families and children) estimated to be homeless in Manchester – that's a hugely worrying figure, especially as the cost of living starts to bite. This will undoubtedly force families out of private rental, putting them at real risk of homelessness this winter.
She added: "By participating, you will gain a better understanding of some of the most important issues – and the power you have in business to lead change. You're set for a fun, interesting and informative evening, rubbing shoulders with some of Manchester's leading business figures and hearing from people who have overcome homelessness.
The event takes place at the Lancashire County Cricket Club on October 24, and of the 80 places available, 64 have already been filled by local figures, including Diane Modahl, CEO and co-founder of the Diane Modahl Sports Foundation, and John Russell. , founder of Four Synergy Group.
Bianca added: "We know rough sleeping can be solved, and by taking a stand our participating companies can lead by example, show what Manchester can be as a caring city while reflecting on their role and the power they have to create lasting social value. "
::
Chester law firm Cullimore Dutton have renewed their sponsorship of Chester Rugby Union Football Club for the new season. The company, which moved to new offices in Newgate Street this week, has been involved with the club for five years.
Managing Director Andrew Wright said: "As a company we love supporting our local communities so we are delighted to renew our sponsorship with Chester RUFC, now in its fifth season.
"Our sponsorship will help the club support its young players of all ages. We look forward to bringing a number of customers to various games throughout the season.
The company has a long-standing commitment to supporting local sports teams. As well as Chester RUFC, the law firm has sponsored Frodsham Junior Football Club since 2016. Andrew Wright was a club player for the club in his youth and a former manager of the U10 team.
Dave Maloney, Chairman of Chester RUFC, said: "Our sponsors are extremely important to us so we are very pleased to continue our relationship with Cullimore Dutton."
::
Two clinics have joined forces to extend elite performance physiotherapy, strength and conditioning, and analysis to people who have suffered life-altering limb injuries.
The Bredbury Clinic of Pace Rehabilitation and Rehab 4 Performance have collaborated to support people's journey to recovery, mobility and pain release after injury. Rehab 4 Performance was founded by Matt Konopinski and Chris Morgan who have extensive experience at the highest level of professional football, including senior physio positions at Liverpool, Rangers and Arsenal, as well as work at Leeds United academies and Manchester City. The clinic recently obtained its CQC accreditation, the only private sports injury clinic in Liverpool to do so.
Pace Rehabilitation claims to be the largest independent provider of prosthetic services in the UK and employs over 40 people across three clinics in Amersham (Buckinghamshire), Bredbury (Greater Manchester) and Glasgow. Patients are primarily referred to clinics by lawyers, case managers and insurers who work with people who have suffered major trauma in a traffic accident or workplace incident. Many patients have suffered amputations or serious injuries to the upper or lower limbs.
Matt Konopinski, Co-Founder and Head of Physiotherapy and Performance at Rehab 4 Performance, said, "We believe seriously injured people should have access to the same high-tech testing and treatment that elite athletes do. are used to. This collaboration brings state-of-the-art gait analysis technology and a data-driven approach to enable the Pace team to quickly perform detailed forensic assessments, develop rehabilitation plans, and then reassess their patient's position to determine clinical outcomes.
Ian Talbot, prosthetist/orthotist at Pace Rehabilitation, said: "We are delighted to forge this strategic partnership with Rehab 4 Performance. We both share the same values ​​in using new technologies to support positive clinical outcomes for people who have suffered an injury. This partnership is a logical addition to our Lower Extremity Trauma Clinic in Bredbury, which we launched last year, offering a consultant-led, multidisciplinary approach to helping people get their lives back on track after a catastrophic injury to the members.
::
Electricity North West, the Stockport-based electricity grid operator, has announced a change to its regional workshop schedule, following the death of Queen Elizabeth II.
As part of its annual events in Cumbria, Lancashire and Greater Manchester this month, where it will share details of its investment in the region and discuss how it and its partners are supporting customers in response to the cost crisis of life, he was due to hold his event in Manchester at the Greater Manchester Chambers of Commerce on Monday, September 19.
This has now been canceled as it is now a public holiday due to Her Majesty's funeral. It will now be held on October 3, between 1 p.m. and 4 p.m., at the same location.