New University Station mall to be completed one mile from UCF in late March, early April | News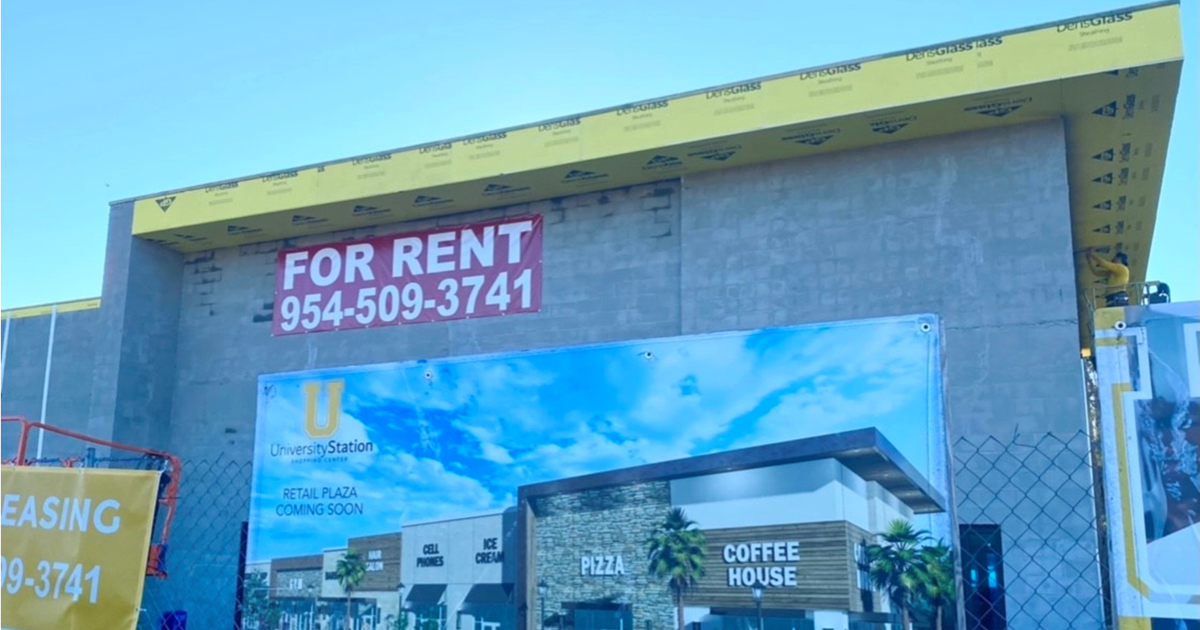 Ongoing construction at the intersection of Rouse Road and University Boulevard will soon house the new University Station shopping mall.
Construction began in June 2021, according to the mall's Facebook.
It is expected to be completed in late March or early April, said Jose Chaves, incumbent engineer at StoryBook Holdings LLC Real Estate. The University Station Mall will have retail and restaurants about one mile from UCF.
Students who often drive along these roads may have noticed the bright orange cones that turned the original two-lane Rouse Road into a single lane, but construction is nearing completion.
The developers, B&B Capital Group, declined to comment. But Chaves said the intent of the development is to further support the growth of UCF, and the goal of the project is to expand dining and service options around UCF.
Mohamed Alhajjeh, a junior biomedical science student, said the new development will have a positive influence on the students, giving them a place to relax and have fun.
"Being a biomedicine major really made me realize how important it is to relax, whether it's in the gym or at a restaurant," Alhajjeh said. "It's so important to relax and take time for yourself rather than working 24/7."
Alhajjeh said he was delighted construction was complete and hoped to visit new shops and restaurants.
First-year forensic science student Nicole D'Alfonso said it would give students more employment and socializing opportunities, but she doesn't appreciate the traffic it could cause.
"I've lived in this neighborhood all my life, and after moving to campus I've seen how it affects students," D'Alfonso said. "It will definitely lead to more traffic, especially for those who commute, and possibly even more car accidents."
Although traffic may be a problem, D'Alfonso hopes it will be a place of friendships, study and perhaps a new Barnes and Noble.
NSM Today asked which specific stores might open, but Chaves said there was no confirmation of which companies would lease space at University Station.
This could lead to some competition with other restaurants and businesses on University Boulevard, D'Alfonso said. More options can even spread out students so there are shorter lines, D'Alfonso said.
Some of the businesses along University Boulevard don't seem to mind a drop in business.
Daniella Rugary, manager of Five Guys and a second-year zoology and pre-vet science student, said the restaurant is easily accessible to students, so it won't lose customers.
"Students can walk here easily from the Plaza," Rugary said.
Preston Guisinger, a second-year kinesiology student and resident in student-affiliated accommodation, said he wanted healthier and reasonably priced food options. The mall will be located about 1.5 miles from his home and will be easily accessible by car for him and other residents of Knights Circle and nearby student housing, Guisinger said.
"I can't wait to hang out with my housemates and check out all the new stores," Guisinger said.
More information on the progress of the project can be found on the University Station mall's Facebook page.