New Haven mansion designed for department store owner in 1913 is listed at $2.5 million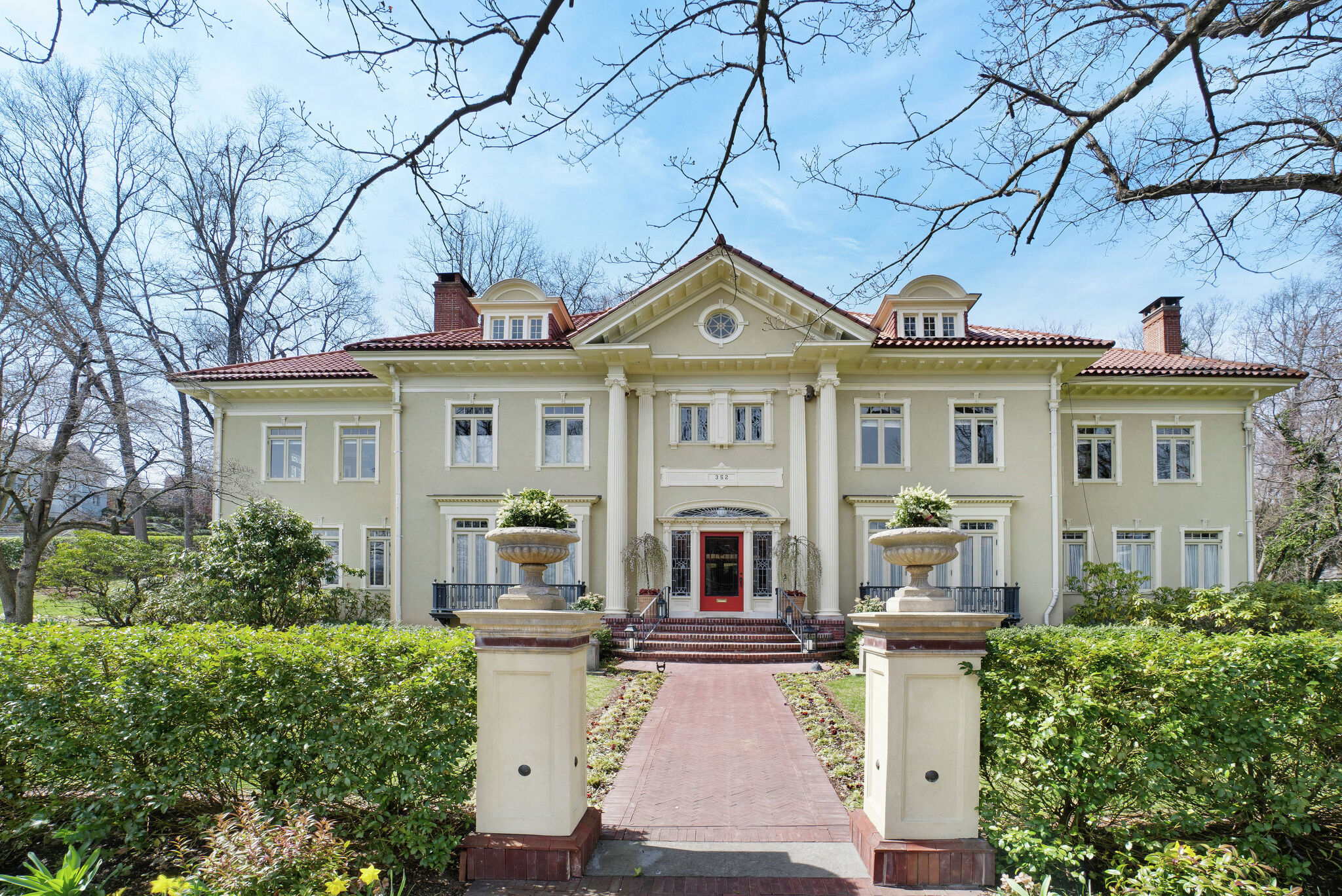 Surrounded by hedges on the corner of Saint Ronan Street in New Haven is a 1913 Colonial-style house that is notable for its tall columns, stucco exterior and tiled roof. Its notable differences from the other classic house on the street are courtesy of the original designer and owner who commissioned it.
According to Pearce Real Estate listing agent Wojtek Borowski, the house at 352 Saint Ronan Street was built for German immigrant Adolph Mendel, who partnered with Isidor Freeman to found what has become one of the largest Connecticut stores called Mendel and Freedman on Chapel Street. Now listed for $2.5million, the home was 'built to impress' by local architect RW Foote, noted Borowski, who has designed several homes in the area as well as the United Illuminating Company building on Temple Street in 1909.