Man shot dead in Douglasville mall parking lot, gunmen on the run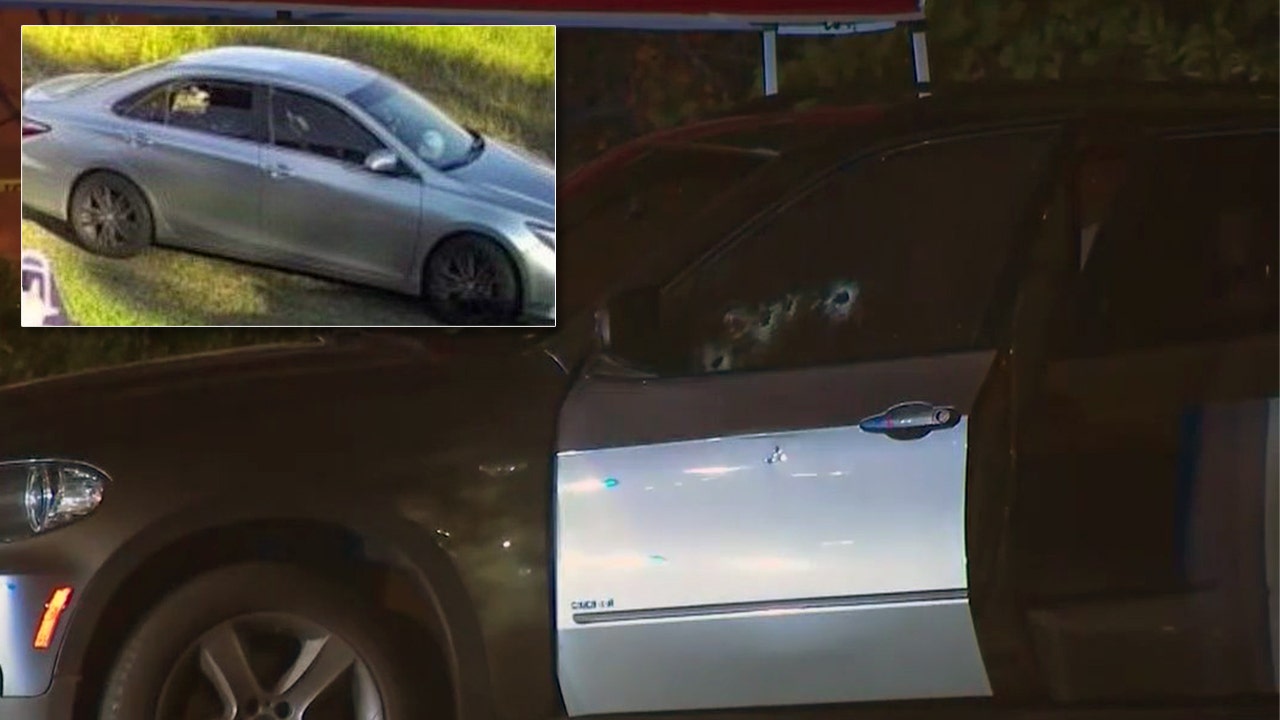 DOUGLASVILLE, Ga. – Gunfire at a Douglasville mall killed a 21-year-old man late Wednesday night.
The fatal shooting happened at the Kroger Douglas Commons on Hospital Drive and Fairburn Road shortly before midnight Wednesday.
The Douglasville Police Department said officers arriving at the scene found the victim lying next to a BMW SUV. Several bullet holes could be seen on the driver's side window.
When rescuers arrived at the scene, it was too late to save the man. Investigators have identified the victim but no information is being released until his next of kin are notified.
A large quantity of suspected narcotics and cash was found a few meters away, investigators said.
Douglasville Police want the public to take a close look at a silver Toyota Camry. They are looking for him and two men who fled from the scene, one may be injured.
Much of the parking lot was cordoned off for hours as police searched for clues. FOX 5 cameras saw several evidence markers next to what appeared to be bullet casings.
At this time, police believe the shooting was an isolated incident.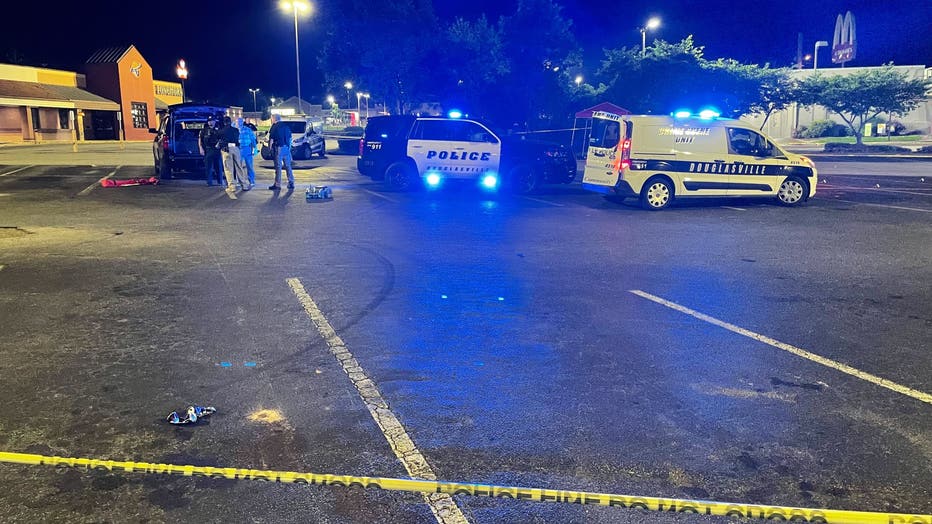 Police search for clues at the crime scene
If you have any information that could help the investigation, call the Douglasville Police Department.