Man shot dead by police near local shopping mall | Community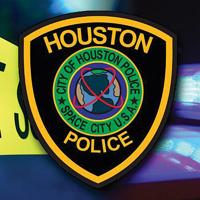 A man who was shot by a police officer during an alleged fight at a mall last week near Independence Heights has been arrested, according to the Houston Police Department.
Phillip Rogers, 41, was charged with aggravated assault with a deadly weapon, assault on a peace officer, disarming a police officer and evading arrest, county court records show. of Harris. He was hospitalized and treated, according to the HPD, and then charged.
Officer John Pavlica, who the HPD says has been with the department since 2014, was treated at Memorial Hermann Texas Medical Center and released, the department said. The HPD's Special Investigations Unit, Internal Affairs Division and Harris County District Attorney's Office are investigating the incident, according to the department.
Police allege that at around 7:30 p.m. on June 26, Pavlica was working at a store in the Northline Commons mall, 4400 North Freeway, when Rogers allegedly walked in with a large wooden table leg before approaching another man and punching . him twice with the table leg before leaving the store.
After a store employee informed them of the incident, police say Pavlica followed Rogers as he allegedly hit a Panda Express at 19 E. Crosstimbers St. before Pavlica attempted to use a Taser to stop him. However, police say Rogers allegedly grabbed Pavlica's taser and struck him twice in the head during a subsequent struggle.
After the scuffle, police allege Pavlica shot and punched Rogers, who allegedly fled the scene after being shot and was arrested by other responding officers. He was taken to hospital in stable condition and later charged, police said.