Keeping pace in a changing world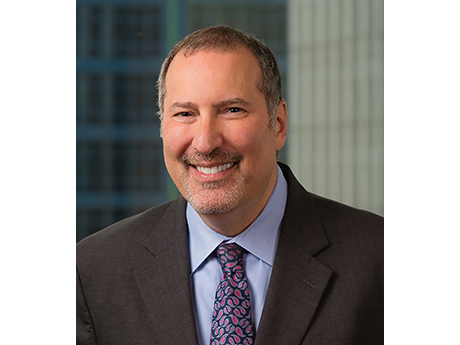 The changes in the real estate world due to technological developments and the COVID-19 pandemic are enormous. Today's mall would be unrecognizable ten years ago. But we live in a changing world and so we have to adapt. Owners are inventing creative ways to rebrand, repurpose and reinvigorate malls and strip malls in this new world of retail.
The typical mall once consisted of several anchor tenants – national department stores, clothing chains and supercenters – supported by smaller retail stores. You would go to the mall to shop at a big establishment and maybe end up buying a few extras.
But with the rise of online shopping, these familiar flagship tenants have struggled to compete. Add the restrictions of COVID lockdowns, which have decimated an already dwindling number of shoppers, and you have a looming crisis. As a result, anchor tenants are scrambling to find ways to work with landlords to modify, restructure or often terminate their leases or to sell or dispose of their lots. Landlords, who need to keep their centers running and forced to generate rental income to make payments to their own lenders, are looking for solutions.
Landlords have added a new mix to their tenant base, namely giant tech companies, which can take up much of the center for their operations, bringing in a large workforce. Landlords are counting on these employees to become the primary mall users and are working to add attractive tenants: restaurants and entertainment venues that appeal to young, tech-savvy workers, as well as non-traditional mall upgrades such as bicycle storage facilities, health and wellness centers and technical fairs. In short, the mall user has become a dedicated employee physically working in the space.
Owners are also upping their game in general, and shopping may no longer be the priority. We've seen this for some time: the addition of high-end restaurants, cinemas, live theater spaces and other entertainment venues such as places to host children's parties or hang out friends. The shopping component is only one aspect of the concept, and it may not be the most revenue-generating one.
But the world remains far from certain, and so landlords and retail tenants are cautious. Rather than building new space for tenants, the parties seek to modernize existing space. If a retail owner can start operating without a lot of downtime and expense during construction, that's a profit for the retailer and it keeps the mall running because as we all know , closed spaces are disadvantageous.
The good news is that malls are far from a thing of the past. People will always want the experience that only in-person shopping can provide. And there's also the social aspect – meeting friends, eating out, going to the movies. If landlords heed the call and continue to offer high-end restaurants, theaters and entertainment venues and add tech giants to their retail offering, malls will thrive.
—John A. Goldstein of Greensfelder, Hemker & Gale, PC focuses on advising clients on commercial real estate and financial transactions. His national practice handles a variety of real estate transactions, including secured loans, land acquisitions and dispositions, development work, contract drafting and negotiation, and commercial leases.