Here's how to shop at online outlet stores in Canada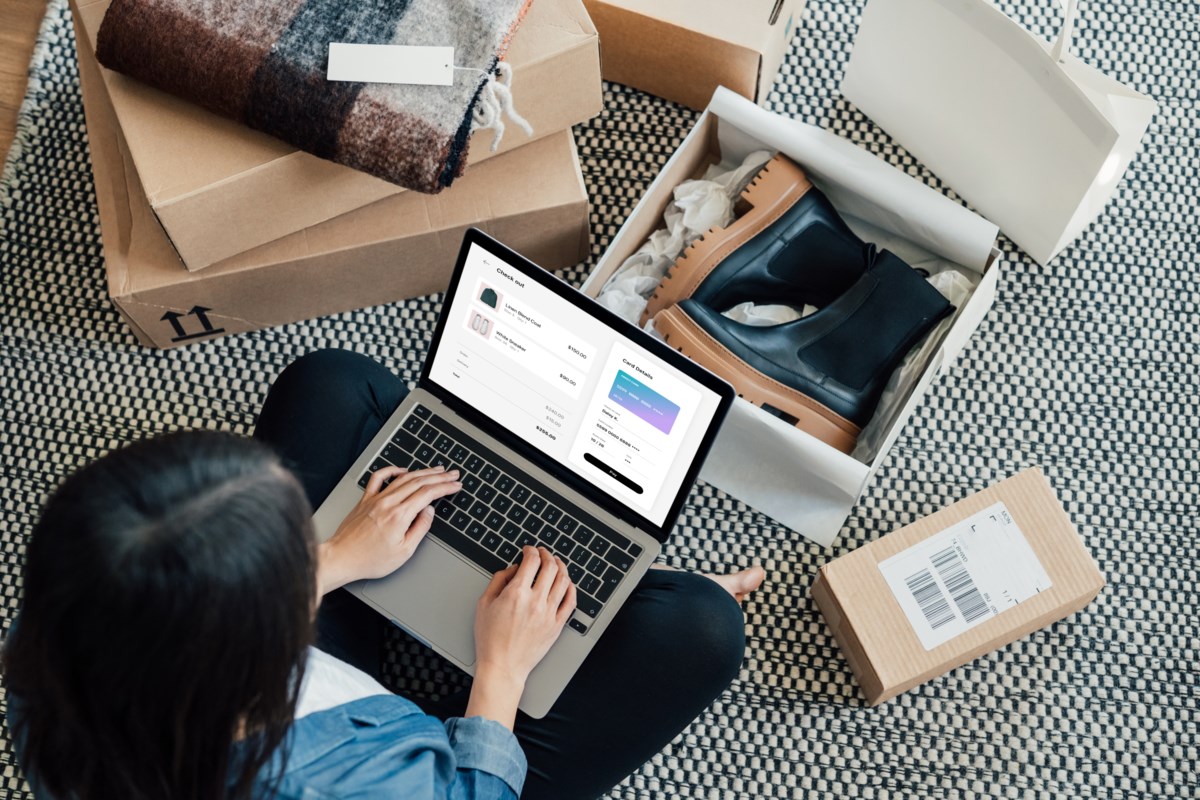 There are several large outlet stores that offer online shopping options in Canada, including Coach, Adidas, Lululemon, Nike, Michael Kors and more.
Browsing the malls for deals can be fun, but there are a few downsides (like trying to find parking on busy days and long lines).
To browse from the comfort of home and always have a solid selection of designers and sizes, bargain hunt inside with these online outlets. Some brands are available directly in the store, while others are in a department store. All stores have Canadian shipping, which means never to be disappointed at checkout.
Where to buy the Outlet Coach online
The good thing about buying a handbag online is that there is no need to worry about the fit and the dimensions are included in the description so you know exactly what that you obtain. Coach is always a hit in malls and this online store offers sunglasses, handbags, wallets, shoes and accessories. There's also a solid selection of Coach's understated ready-to-wear pieces. Shop online at coachoutlet.com.
Where to buy ASOS Outlet online
UK's leading fashion retailer ASOS has a dedicated "Outlet" section on its site with deep discounts (but limited in size – things tend to move fast). Note that deliveries to Canada will incur customs charges upon delivery, which can be difficult to predict. Shop online at Asos.com.
Where to buy the J.Crew Factory online
J.Crew has come and gone (and returned) to Canada. the factory Outlet has plenty of the preppy looks the brand is known for: like gingham dresses, linen pants and vintage striped crew-neck tees. To ensure delivery and availability before adding anything to cart, scroll to the bottom of the page and click on the US flag to change it to Canada. Shop online at factory.jcrew.com.
Where to Buy Nike Outlet Online
Nike does not have a separate website for Canadians, but the Nike website has a really robust sales page with a constant rotation of sneakers, jerseys and sportswear that would be available in malls. Shop at nike.ca.
Where to buy Saks Off 5th online
Saks off 5th (an outlet version of the iconic New York department) offers a solid selection of designer names like Valentino and Marc Jacobs as well as a surprising amount of mid-range brands like Puma, Madewell, Steve Madden and DKNY. For those looking for luxury, there is also a selection of vintage handbags from Louis Vuitton, Gucci, Celine and more. Shop online at Saksoff5th.com.
Where to Buy Michael Kors Outlet Online
Like Nike, Michael Kors doesn't have a dedicated outlet store website in Canada, but some of the brand's staples, like handbags and sneakers, are available at Macy's (Just make sure to set your country location to Canada before browsing). Shop online at Macys.com.
Where to buy the Lululemon outlet online
lululemon does not have seasonal sales or discounts very often. Instead, look for the "We've done too much" tab in a category, because that's where you'll find outlet-worthy products like Align Leggings and the Scuba Full Zip Hoodie. Shop at lululemon.com.
Where To Buy Adidas Outlet Online
Adidas has a dedicated outlets section on its website where deals (like sneakers, sweatshirts, and winter jackets) can be found. Shop at adidas.ca.
Where to buy the latest designer goods outlet online
the outline is Net-a-porter's sister site and one-stop spot for discount designer clothes, shoes and bags. It's like shopping for a super secret holiday sale, except it's available 24/7. Customs and delivery charges are calculated at checkout, allowing for seamless shopping. Shop at theoutnet.com.