Best Buy opens 4 new outlet stores and adds new product categories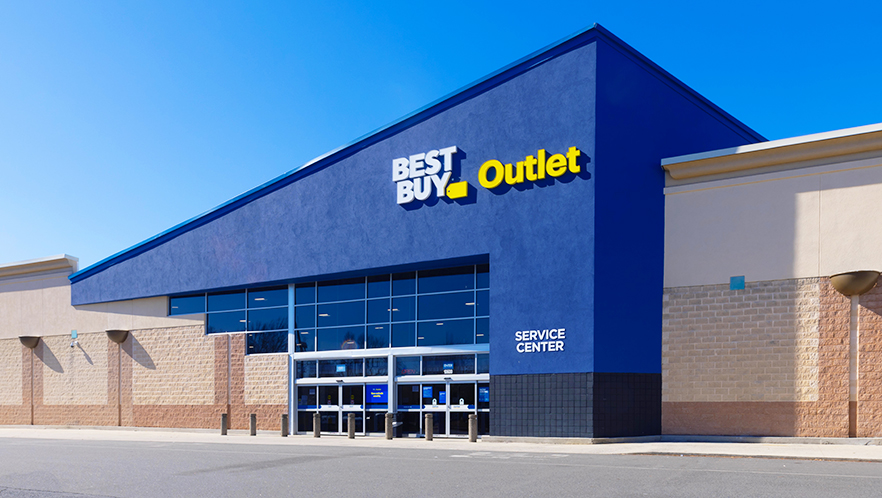 Best Buy will open four new outlet stores, offering open box and clearance items at discounted prices, this summer and fall in select cities across the United States.
We talked about our plans to double the number of outlets over the next year, and we're excited to share that new stores will be opening in Chicago, Houston, Phoenix, and Manassas, VA. (We currently have 16 outlets in cities ranging from Moreno Valley, CA to Kennesaw, GA to Brockton, MA).
Our new Chicago, Phoenix and Manassas outlets will be renovations of existing Best Buy stores, and our current Houston outlet will move to a new location three times the size.
Customers are showing increasing interest in our outlets, not only because our experts are there to advise them, but also because they offer a wide assortment of open box and clearance items at discounted prices. Best of all, all the benefits of Best Buy Totaltech™ membership still apply, including free shipping and standard installation.
Here's what customers can expect from our new point-of-sale experience:
Expanded product selection And services
Our outlet stores have always offered a large assortment of discounted wholesale products, such as major appliances and televisions. Now, each new outlet will have an expanded assortment of products, including laptops, tablets, gaming products, mobile phones, and more. All from brands customers know and love, but at a discount.
Each new outlet will also have a Geek Squad area where you can get the support you need on your tech.
Easier than ever to find and get your latest tech
Our outlet stores also introduce new ways to shop and get your latest tech.
Shop our outlets online at BestBuy.com/outlet. For the first time ever, at BestBuy.com/outlet, you can now see what products are available at your local outlet store, make a purchase, and pick it up in-store or curbside. For all new outlets — like Chicago, Phoenix, Manassas and Houston — any Best Buy customer can have small products, such as laptops and tablets, shipped directly from the store to their doorstep.
Pick up any BestBuy.com purchase at your local outlet. You can now buy any product on BestBuy.com and have it shipped to your local outlet for in-store or curbside pickup. So if you're ordering a new pair of headphones from BestBuy.com and it's more convenient to pick them up at your local outlet than at another Best Buy store, we've got you covered.
Outlets are now offering same-day delivery. All outlets now offer same day delivery through our third party delivery partners including Dolly and Bungii.
Create less e-waste
Our factory outlets are one of the ways we strive to have a positive impact on our environment and help our customers do the same. By buying from our factory outlets, customers help limit waste by giving technology a new, longer life. It is one of the stages of a circular economy, in which products are used for as long as possible through repair, take-back and recycling.
Visit BestBuy.com/Outlet for more information on Best Buy Outlet stores and to see if there is a location near you.