Action needed to save 'precious' department store buildings, warns Save Britain's Heritage | News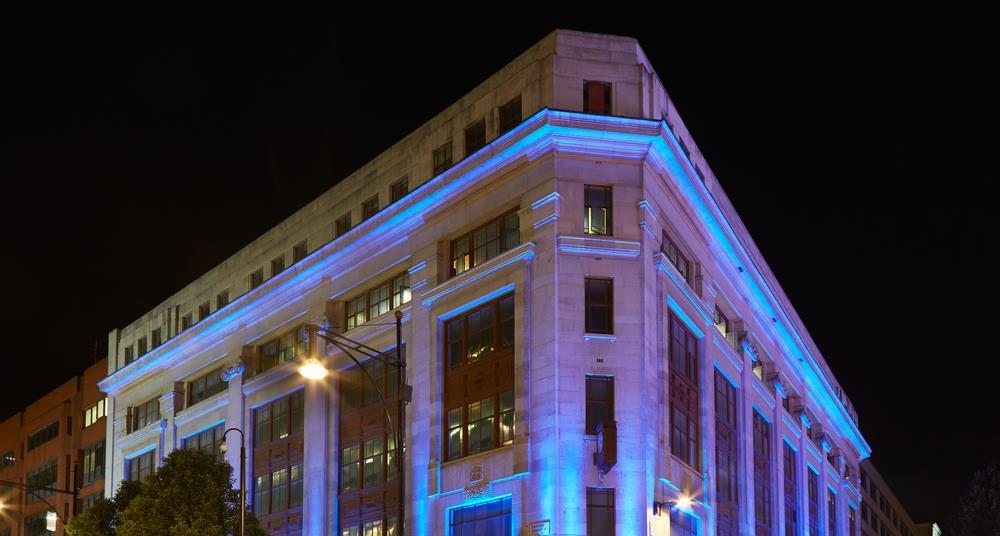 Department store buildings could suffer the same loss of relevance as stately homes and churches unless action is taken to save them, Save Britain's Heritage has warned.
Some of the most beautiful and socially significant buildings on Britain's high streets are disappearing at an alarming rate due to the impact of the covid pandemic on shopping habits, the campaign group has said in a new report.
Entitled "Outbound Stores: Emporia in Danger", it is the latest in a series of studies by the group of building types in danger, including cinemas, pubs and asylums.
This follows a wave of departmental store closures caused by successive closings and social distancing measures during the pandemic which has seen the popularity of online shopping soar.
While the root causes of department store decline began in the 1970s and 1980s, the report says the past year has seen "empires crumble like dominoes", with Both Debenhams and Beales collapsing. John Lewis has also closed 17 of its stores during the pandemic, while House of Fraser has closed dozens since 2018.
Some 237 department store buildings were listed as vacant last summer despite emergency government programs such as business rate relief and the commercial rent moratorium.
Save Britain's Heritage said the buildings, often designed to impress and inspire, are not only of "great architectural value", but are deeply linked to personal and local stories.
"As these centers of daily life are erased from the map, local communities feel increasingly disenfranchised," said report author Harriet Lloyd.
"Protecting and reviving these buildings is not just a matter of preserving valuable and distinctive architecture; it is an opportunity to restore a sense of belonging.
The root causes of the decline of department stores since the 1970s
Bad planning decisions

Increase in parking fees

Rise of large shopping centers on the outskirts

Raise downtown rents

Professional rates linked to the value of the goods

Higher costs forcing stores to raise prices

Growth of online shopping

Covid-19 pandemic and associated social distancing measures
Save Executive Chairman Marcus Binney added: 'What is amazing is how quickly these towering beautiful buildings, the pride of thriving cities and towns, have closed.
Binney said the race is now on to identify and assess these "proud" and "grandly proportioned" buildings before developers convert them to residential use or tear them down.
A lifeline could be reinvention as museums or art galleries, according to Lloyd. In Seoul, South Korea, three department stores have launched in-house galleries.
In early 2021, Labor councilors in Westminster proposed to revive Debenhams' Oxford Street flagship as an 'art house', complete with exhibition space, affordable studios and a shop selling handmade crafts. artists.
"If these buildings are to remain accessible and relevant to local communities, they require bold and imaginative ideas like these," Lloyd said.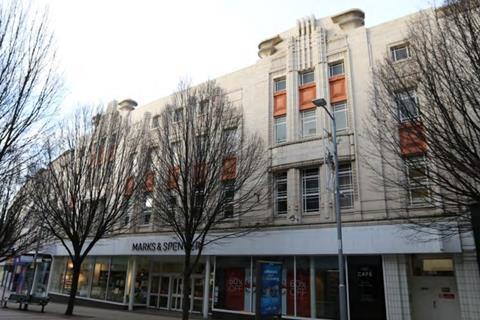 A series of major department store redevelopment projects have been approved for planning over the past year.
In November, PDP received the green light for a mixed-use extension and refurbishment of House of Fraser's flagship Oxford Street store.
In the same month, Squire & Partners announced plans to demolish the 1960s Debenhams store in Guildford and replace it with apartments and retail space, while AHMM plans to refurbish the Debenhams store in 'Oxford Street with a new facade and three new floors was approved in October.
Pilbrow & Partners plans to demolish the flagship M&S store in Oxford Street and replace it with a 10-storey office project backed by London Mayor Sadiq Khan last week. However, Khan is reviewing the app again following a backlash led by Greater London Authority climate adviser Simon Sturgis, who criticized the carbon impact of the demolition.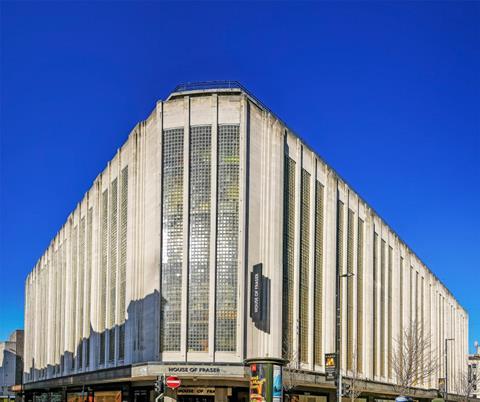 Sheppard Robson's proposals to turn Manchester's 1940 House of Fraser store, known as Kendals, into office and retail space were also given the green light in June last year. The project would see the highly recognizable glass bricks of the art deco facade removed and replaced with modern glass windows.
The conversion of another art deco landmark, the former Woolworths store in Nottingham in 1937, into student accommodation with retail on the ground floor was also permitted.
Meanwhile, KPF's £235million redevelopment of House of Fraser's Victoria store, approved last May, is progressing after Skanska was appointed to the main construction contract last month.
The store, which has traded on the site for 150 years, will be demolished and replaced by a 16-story office building with retail space on the ground floor.