A 'green belt' surrounds Seoul's largest and newest department store
Trees and cascading water are unlikely companions for a mall, but the Hyundai Seoul brings a taste of the natural world into the retail experience with 50% of its floor dedicated to relaxation and entertainment. green spaces.
Toronto studio Burdifilek designed three levels of the eight-story Yeongdeungpo-gu department store, each dedicated to a different theme. Fashion is on the third floor, while a food court is located on the first basement.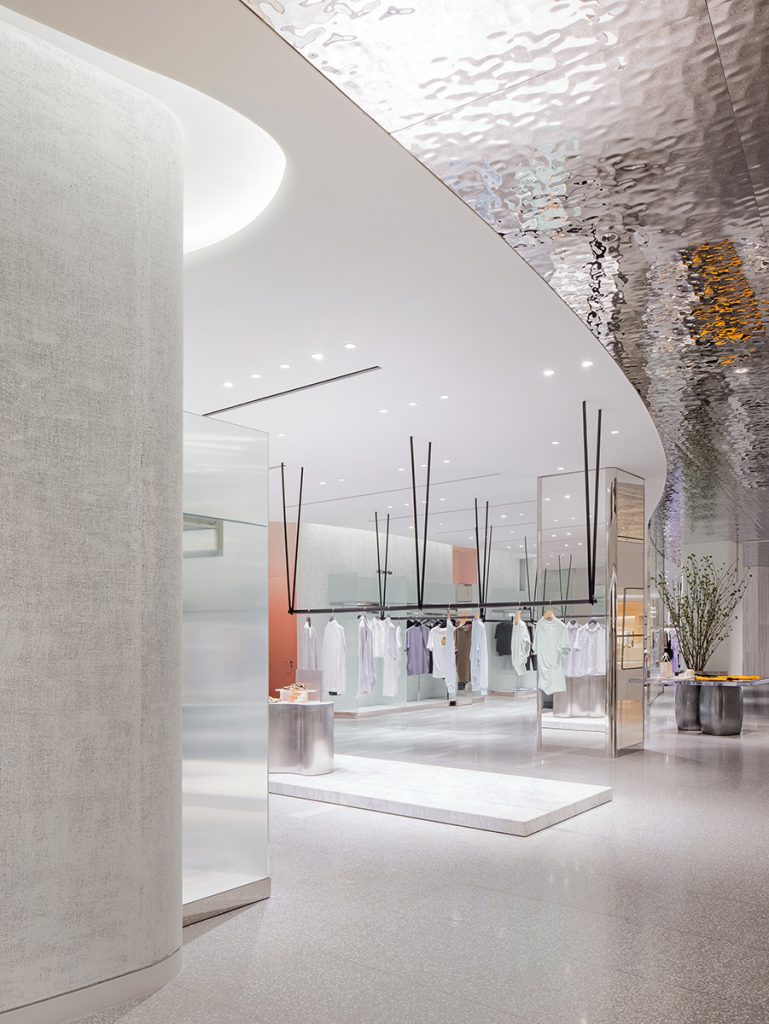 mall. "In the end, our solution was inspired by the surrounding nature of Seoul", explains Diego Burdi, co-founder of the studio.
The trees are perched on raised "islands," reminiscent of huge mushrooms, creating what the studio describes as a green belt around the interior of the Seoul building. These spaces can also accommodate art exhibitions and ephemeral stages, and benefit from a lot of natural light thanks to the skylights.
However, what really takes the mall to the next level is the 12-meter high waterfall that Burdifilek installed, which channels dozens of individual jets of water to create a striped pattern cascading downwards.
The other levels designed by Burdifilek take a different, more obviously human approach. The third floor's fashion collection appears against a backdrop of reflective reed panels and vacuum-formed walls, while the second floor takes a sculptural approach with curved, flowing shapes and striking hangers for garments.
Read next: Bangkok bar Mother channels the four elements via its earthy interiors
Abandoned steel factory in Seoul is reborn as a cafe
This cafe in South Korea's Goyang-Si enjoys the sunset at its best