5 businesses coming soon to Chandler Ranch Mall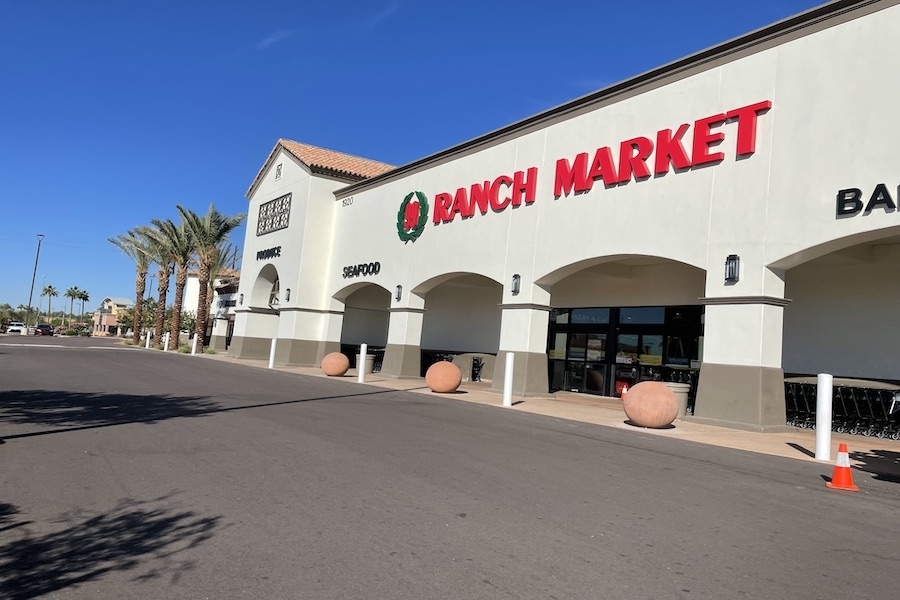 The Chandler Ranch mall on Chandler Boulevard and Dobson Road is nearly rented, according to NewQuest Properties. The center is expected to see an influx of new businesses opening later this year.
Chandler Ranch, totaling 117,565 square feet, is 97% leased, a milestone achieved within 30 months of the Houston-based developer acquiring the property – a uniquely struggling center that has been infused with $10 million in capital improvements and relocation. The center at 1760 W. Chandler Blvd. is anchored by 99 Ranch Market, the California-based Asian grocery chain's first store in Arizona.
Permits and construction are underway for Daiso, Gen Korean BBQ House, The Kickin' Crab, 85°C Bakery Café and Somisomi Soft Serve. Openings are expected to begin in the fall and continue through the end of the year, according to the developer.
"We are grateful to Chandler's economic development team for helping our tenants, who are mostly new to Arizona, navigate the process," said Naoyuki Kondo, Leasing Specialist at NewQuest's Asia-Pacific. Houston-based Retail Group, in the statement. "As a result, construction is proceeding smoothly at all levels."
NewQuest is building Chandler Ranch as a dining and shopping destination, leveraging its longstanding relationships in the Pan-Asian retail and foodservice sectors to accomplish its mission. The majority of tenants, though new to Arizona, are well-established West Coast brands, according to the release.
"It's wonderful to see so many Asian shops and restaurants choosing the revitalized Chandler Ranch for their first location in our area," said Mayor Kevin Hartke. "I think it's a testament to Chandler's diversity and appreciation for global cultures. These new offerings will provide a welcome taste of home for some of our residents and exciting experiences for many more. "